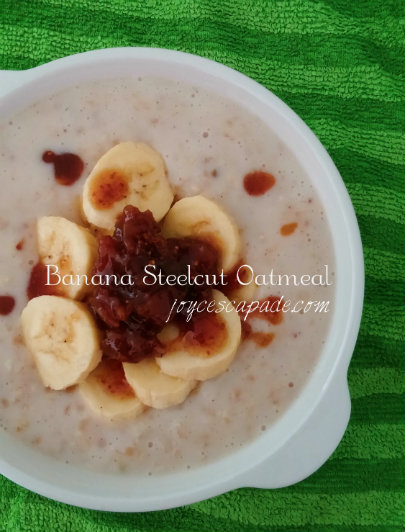 RECIPES FEATURING CARAMELIZED FIGS AND FIG RELISH FROM MUTIARA FIGS
Mon, 23 Aug 2021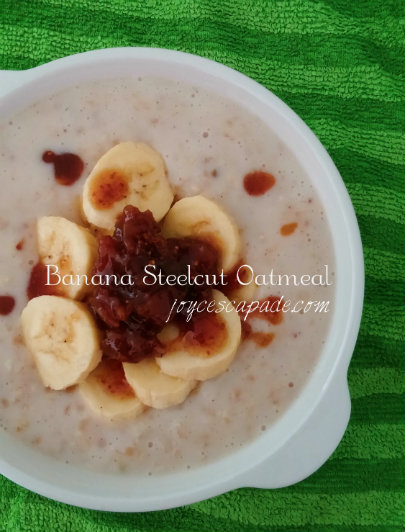 Banana Steelcut Oatmeal
Ingredients:
(Serves 2)
2 cups water
1/2 cup steel-cut oats, soaked overnight & drained
1/4 teaspoon salt
1 cup full-cream milk
1 medium banana, mashed
1 medium banana, sliced
2 tablespoons caramelized figs
How to:
1. Bring water to boil over high heat in a deep pot. Add oats and salt. Turn down the heat to medium and simmer for about 20 minutes, stirring occasionally.
2. Then, stir in milk and mashed bananas, whisking to combine. Simmer for another 10 minutes. Remove from heat, ladle into a bowl, and serve banana slices and caramelized figs.
Note: I don't add sweetener (sugar / honey / maple syrup) into the oatmeal because the caramelized figs provide natural sweetness.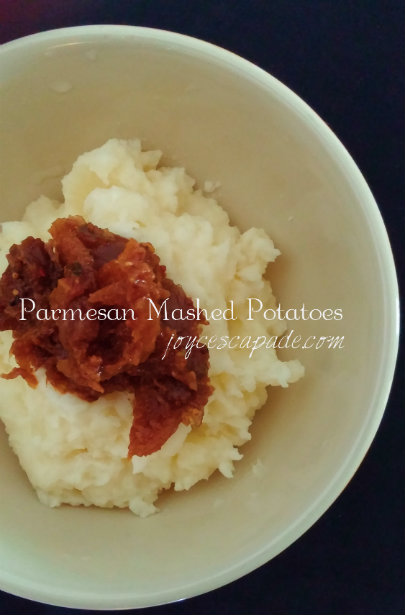 Parmesan Mashed Potatoes
Ingredients:
(Serves 2)
2 medium potatoes, peeled and cut into 1-inch chunks
1/4 cup buttermilk
1/4 cup milk
2 tablespoons grated Parmesan
Pinch of salt
1/2 tablespoon unsalted butter
2 tablespoons fig relish
How to:
1. Fill up a deep pot with water. Put in the potatoes until they are fully covered with water. Bring to a boil, then reduce heat to medium and simmer for 10 minutes until the potatoes are fork-tender.
2. Meanwhile, mix buttermilk and milk together in a pot. Warm up the milk mixture over low heat. Make sure the mixture does not boil.
3. When the potatoes are cooked, drain and add the warmed milk. Mash together until you get your desired consistency. Then, stir in cheese, salt, and butter. Top with fig relish.
Introducing Mutiara Figs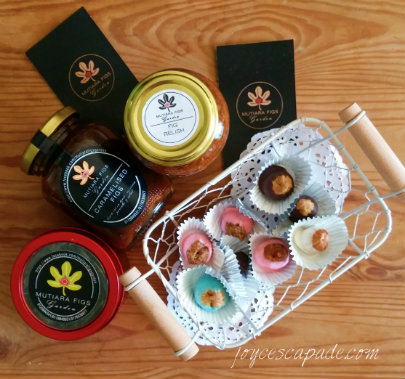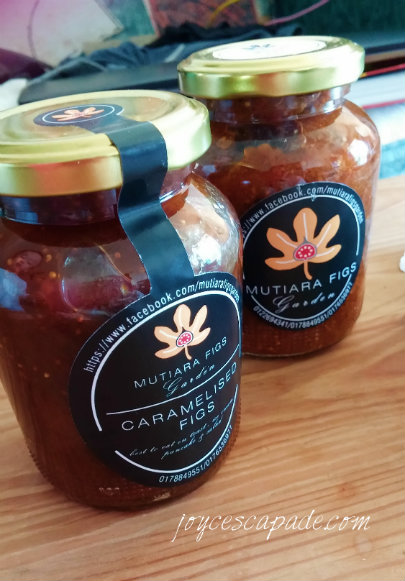 The caramelized figs – sweet and sticky – taste like fig jam with chunky fig pieces. I tried to eat one spoonful directly from the jar. Oops. It was definitely too sweet to my taste. However, adding them to oatmeal or spreading them on bread is another story altogether. They are great with yogurt, ice cream, smoothie bowl, parfait, pudding….. you name it!
The fig relish – savory and tangy – is a delightful add-on to savory dishes such as mashed potatoes, cheese-and-crackers, fries, savory oatmeal, porridge, dips….. the possibility is endless!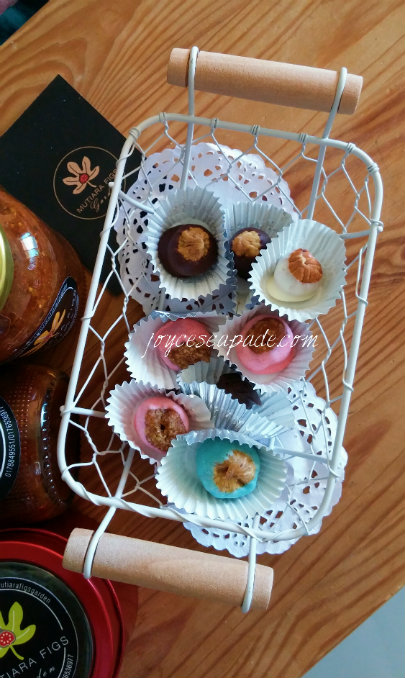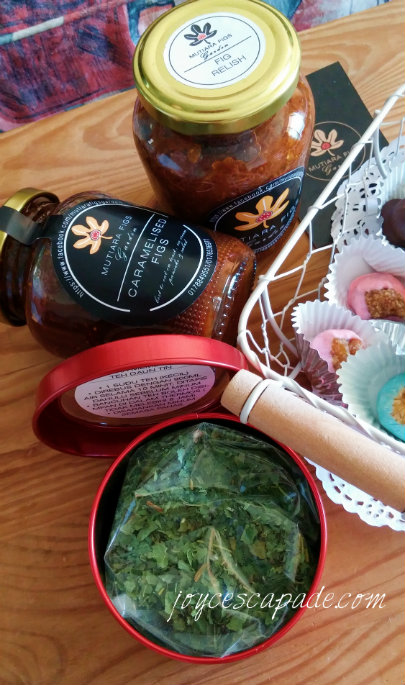 Source: http://www.joycescapade.com/2015/11/recipes-mutiara-figs-caramelized-relish.html